Photo Gallery
Original photos before renovations

these images do not enlarge

The beautiful original fittings include this staircase and door to the balcony

The ground floor dining room

The ground floor kitchen
The front of the hostel with a couple of cars and my father. When I get a better photo, I will put it here!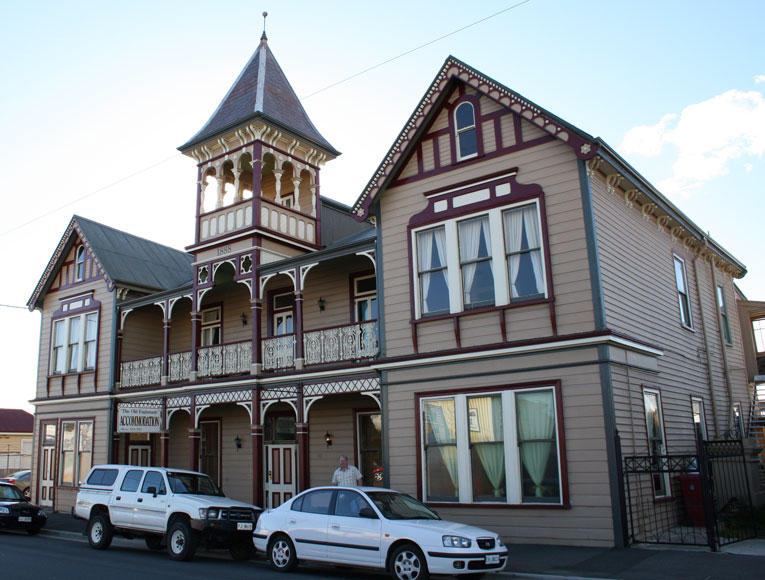 The view to the left from the 1st floor balcony at 5.30am as a morning fog rolls in. The Gasworks is disappearing ...

The view to the right towards Customs House and the Seaport.

The original stairs leading to 1st floor

Daytime view from the belltower

The attic space we will build into next year
Our brand new 8 share male dorm set up and ready to go (waiting for works to finish). We started the fire alarms today (29th May 2007)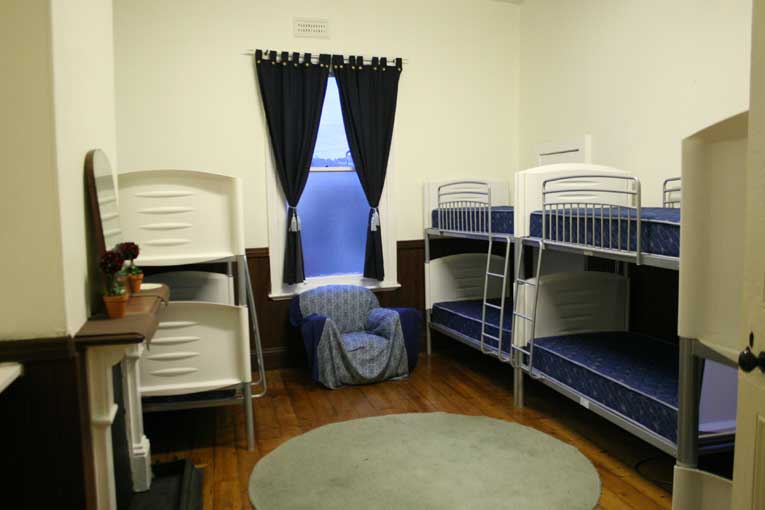 Same room, different view